---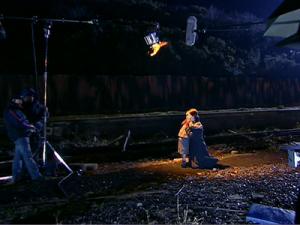 Weird Science
Series Episode Number: 20
World Premiere:
Sat 28 May 2005 - 7:45pm BST [BBC Three] (United Kingdom)
First Broadcast:
Fri 25 May 2007 - 10:45pm EDT [WQLN]
Running Time: 30 minutes
BBC Genome Project:
see entry



---
This episode goes behind the scenes of The Doctor Dances

Simon Pegg narrates a behind-the-scenes look at the new series of Doctor Who, following the production team, writers and cast as they bring the Time Lord back to the screen. A look at the strange science of Doctor Who, from the fantastical nanogenes to the technical gizmos and gadgets. Not forgetting, of course, the sonic screwdriver.