---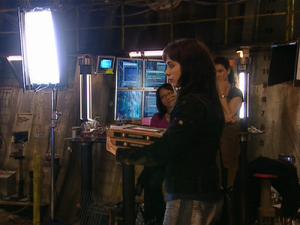 Jack's Back
World Premiere:
Mon 23 Oct 2006 - 2:40am BST [BBC Three] (United Kingdom)
Running Time: 15 minutes 42 seconds
BBC Genome Project:
see entry


---
This episode goes behind the scenes of Everything Changes

Actor John Barrowman talks about the experience of being cast as Captain Jack Harkness, and backstage footage shows just how this groundbreaking new series has been brought to life. Plus, cast and crew examine the Weevils - the strange alien creatures that live in the sewers. Interviews include John Barrowman, Eve Myles, Burn Gorman, Naoko Mori, Director Brian Kelly and Executive Producer Russell T Davies.