---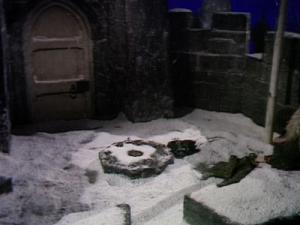 Part One
Series Episode Number: 480
World Premiere:
Sat 2 Sep 1978 - 5:44pm BST [BBC One] (United Kingdom)
First Broadcast:
Sun 23 Aug 1981 - 11:00pm CDT [WTTW 11 Chicago]
Running Time: 25 minutes 2 seconds
8.30 Million (UK)
Appreciation Index: 59 (UK)
Chart Position: 42 () (UK)
Recorded on Sun 09 Apr 1978 in TC4

---
The Guardian of Time gives the Doctor a difficult task, and a new assistant. Together they must search for the six segments of the Key to Time, to prevent the Universe from being plunged into eternal chaos.
On their mission, the Doctor and Romana travel to the planet Ribos where the first segment of the key is protected by the monstrous Shrivenzale.