---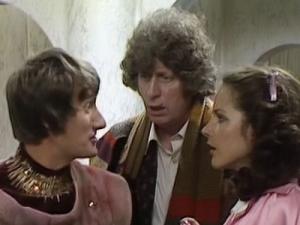 Part One
Series Episode Number: 484
World Premiere:
Sat 30 Sep 1978 - 6:22pm BST [BBC One] (United Kingdom)
First Broadcast:
Sun 30 Aug 1981 - 11:00pm CDT [WTTW 11 Chicago]
Running Time: 25 minutes 5 seconds
9.10 Million (UK)
Appreciation Index: 61 (UK)
Chart Position: 30 () (UK)
Recorded on Mon 22 May 1978 in Television Centre 6

---
The Doctor, Romana and K9 face new dangers searching for the second segment to the Key to Time. What has happened to the planet it is hidden on?
Instead of landing on Calufrax as originally intended, they arrive on a different planet and encounter the Mentiads, and the strange Captain.