---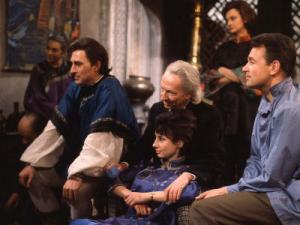 Rider From Shang-Tu
Series Episode Number: 18
World Premiere:
Sat 21 Mar 1964 - 5:16pm GMT [BBC One] (United Kingdom)
Running Time: 23 minutes 26 seconds
9.40 Million (UK)
Appreciation Index: 59 (UK)
Chart Position: 37 () (UK)
Recorded on Fri 28 Feb 1964 in Lime Grove D
Archive State: Missing
---
Marco Polo will not accept that Tegana is plotting against him. Ping Cho returns the TARDIS key to Susan so that the travellers might escape. But Tegana has other plans.