---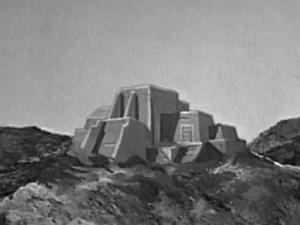 Episode 1
Series Episode Number: 210
World Premiere:
Sat 10 Aug 1968 - 5:15pm BST [BBC One] (United Kingdom)
First Broadcast:
Sun 26 Oct 1986 - 11:00pm CST [WTTW 11 Chicago]
Running Time: 24 minutes 25 seconds
6.10 Million (UK)
Appreciation Index: 52 (UK)
Chart Position: 54 () (UK)
Recorded on Fri 17 May 1968 in Television Centre 4
Archive State: 16mm t/r
---
The TARDIS lands on the peaceful planet of Dulkis. There, the Doctor, Jamie and Zoe discover that the ruthless Dominators have arrived and are enslaving the inhabitants with their deadly robots, the Quarks.
The Doctor and his crew must prevent the destruction of the planet and help the Dulcians fight back.