---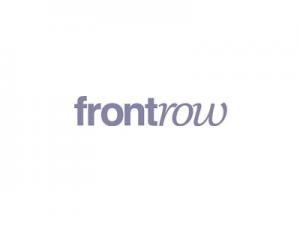 Noel Clarke
World Premiere:
Fri 13 Jun 2008 - 7:15pm BST [Radio 4] (United Kingdom)
Running Time: 30 minutes
BBC Genome Project:
see entry

---
Kirsty Lang talks to Noel Clarke, the actor who played Billie Piper's boyfriend Mickey Smith in Doctor Who. She also discusses, with critic James Malpas, the art created by Italy's Divisionist painters, a movement that existed in the late 19th century.
Sir Jonathan Miller talks to Kirsty about the state of the West End and new production of Dido and Aeneas. Plus the You Tube film review site set up by two LA octogenarians that has attracted a cult following.
Characters

Presenter

K

g

i

n

r

a

s

L

t

y

y

t

L

s

a

r

n

i

g

K

Self

S

r

i

e

r

l

l

J

i

o

M

n

a

n

t

a

h

h

a

t

n

a

n

M

o

i

J

l

l

r

e

i

r

S

(tbc)

J

s

a

a

m

p

e

l

s

a

M

M

a

s

l

e

p

m

a

a

s

J

Self

Noel Clarke