---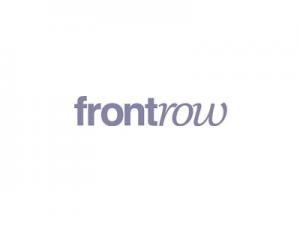 Doctor Who (odds on new Doctor)
World Premiere:
Fri 2 Aug 2013 - 7:15pm BST [Radio 4] (United Kingdom)
Running Time: 30 minutes

---
The writer Louis de Bernières, best known for his novel Captain Corelli's Mandolin, discusses his first volume of poetry, Imagining Alexandria. De Bernieres has been writing poems since he was 12, but didn't want to publish until he felt he had 'hit his peak'. He discusses how he was inspired by his love of the Greek poet Cavafy to write about the ancient world, love affairs and the fleeting nature of youth.
We assess the form of the bookies' favourites for the next Doctor Who, including Peter Capaldi, better known as foul-mouthed Malcolm Tucker in The Thick Of It.
Singer-songwriter Cerys Matthews reveals her choice for Cultural Exchange.
As John Burningham's first book Borka: The Adventures of a Goose With No Feathers reaches its 50th anniversary, Kirsty visits the illustrator and author in his home and talks about the books, his unconventional education, and his addiction to online auctions.
Characters

Presenter

K

g

i

n

r

a

s

L

t

y

y

t

L

s

a

r

n

i

g

K

Self

L

s

o

e

u

r

i

e

s

i

n

d

r

e

e

B

B

e

e

r

d

n

i

s

e

i

r

u

e

o

s

L

Self

C

s

e

w

r

e

y

h

s

t

t

M

a

a

M

t

t

s

h

y

e

r

w

e

s

C

Self

J

m

o

a

h

h

n

g

n

B

i

u

n

r

r

n

u

i

B

n

g

n

h

h

a

o

m

J

Self

Jenny Colgan