---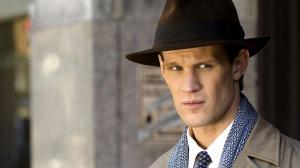 Matt Smith (Isherwood)
World Premiere:
Thu 17 Mar 2011 - 7:15pm GMT [Radio 4] (United Kingdom)
Running Time: 30 minutes

---
Actor Matt Smith, the current Doctor Who, stars in a new TV drama as Christopher Isherwood. Scripted by Kevin Elyot, it chronicles Isherwood's relationship with his mother (played by Lindsay Duncan) and his escape to Berlin, which inspired the musical Cabaret. Philip Hoare, the biographer of Noel Coward, reviews the drama.
The David Cohen Prize is awarded every two years as recognition of a writer's career. Previous winners include Seamus Heaney, Beryl Bainbridge, Doris Lessing, William Trevor and Muriel Spark. This year's winner talks to Mark Lawson ahead of the ceremony tonight.
Ryan Craig's new play for the National Theatre paints a picture of a Jewish family under pressure. The father (Henry Goodman) has a failing catering business. While his son fights for the Israelis in Gaza, his daughter investigates war crimes in the same conflict. Sarah Churchwell reviews.