---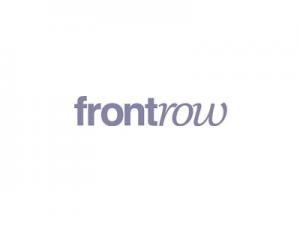 Murray Gold (Prom Music)
World Premiere:
Tue 9 Jul 2013 - 7:15pm BST [Radio 4] (United Kingdom)
Running Time: 30 minutes

---
Composer Murray Gold discusses his music for Doctor Who, to be performed in two BBC Proms concerts this weekend. He also explains his aims when writing for such a much-loved series, and how advances in technology have affected his work.
Run is a four part Channel 4 series of interlinked stories, with each episode concentrating on a different character. The cast includes Olivia Colman, Lennie James, Katie Leung and Jamie Winstone, and the first episode stars Olivia Colman as a single mother with some difficult choices to make, whilst trying to keep her family together after an act of random violence. Writer Dreda Say Mitchell reviews.
Black and white films have returned to the big screen in recent weeks, with Joss Whedon's Much Ado About Nothing and Ben Wheatley's A Field in England, and Noah Baumbach's Frances Ha arrives in the UK later this month. Film critic Ryan Gilbey reflects on why these directors have forsaken colour photography, and considers other directors who have followed a similar route recently.
Artist Maggi Hambling discusses her Cultural Exchange choice: the Bacchus series of cascading blood red paintings by the American painter Cy Twombly.
Characters

Presenter

M

n

a

o

r

s

k

w

a

L

L

a

w

k

s

r

o

a

n

M

Self

R

y

y

e

a

b

n

l

i

G

G

i

l

n

b

a

e

y

y

R

Self

M

g

a

n

g

i

g

l

i

b

m

H

a

a

H

m

b

i

l

g

i

g

n

a

g

M

Self

Murray Gold
Production Team
Producer
R

n

e

o

b

s

e

l

c

o

c

h

a

c

i

N

N

i

c

a

h

c

o

c

l

e

s

b

o

e

n

R