---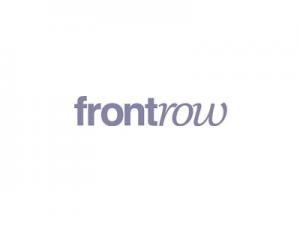 CJ Samson on Doctor Who
World Premiere:
Tue 13 Aug 2013 - 7:15pm BST [Radio 4] (United Kingdom)
Running Time: 30 minutes

---
David Walliams writes, and stars in Big School as the Deputy Head of Chemistry in a comprehensive school who's smitten by the new French teacher, Catherine Tate, but finds a love rival in the shape of PE master Philip Glenister. Critic and ex-teacher Natalie Haynes delivers her verdict.
Award winning poet John Agard received the Queen's Gold Medal for Poetry earlier this year. Agard, who was born in Guyana and moved to Britain in 1977, talks about what the award means to him. He also discusses how his dual heritage and cricket were sources of inspiration for his latest collection Travel Light Travel Dark.
Jerry Lewis' film about a clown who entertains children in a concentration camp, The Day the Clown Cried, has never been shown to the public after the comedian decided he was too embarrassed for it to be screened. Yesterday, footage from a behind-the-scenes documentary emerged online over 40 years after it was made, allowing us a glimpse of a film we never thought we'd see. Critic Adam Smith considers other films that suffered the same fate.
Plus in tonight's Cultural Exchange, C J Sansom - author of the historical crime series Shardlake - picks the first incarnation of the Doctor in Doctor Who, William Hartnell.