---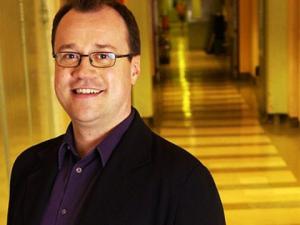 Russell T Davies (Torchwood)
Unbroadcast. Running Time: 30 minutes

---
Arts news and reviews.
The writer Russell T Davies breathed new life into Doctor Who and created two spin-off series, Torchwood and The Sarah Jane Adventures. Now, a series of Torchwood dramas are to be broadcast on Radio 4. As he prepares to cut his ties with the Doctor and head for the States, he looks back on the success of his creations and ahead to the new five-part TV series of Torchwood.
Speed the Plow, Murmuring Judges, Copenhagen, As You Like It: these are all play titles which reveal little, if anything, about the play itself. Writers including David Edgar and Jez Butterworth reflect on the traditions and oddities in the naming of plays.
Mark Lawson meets Eva Rothschild, the young British sculptor who has been chosen to create the next installation for the The Britain Duveens Commission 2009. Rothschild's sculpture is called Cold Corners and it comprises a sequence of 26 connected triangles filling the entire 80 metres of Tate Britain's neo-classical Duveen Galleries.
Characters

Presenter

M

n

a

o

r

s

k

w

a

L

L

a

w

k

s

r

o

a

n

M

Self

E

d

v

l

a

i

h

R

c

o

s

t

h

h

t

s

o

c

R

h

i

a

l

v

d

E

Self

Russell T Davies