---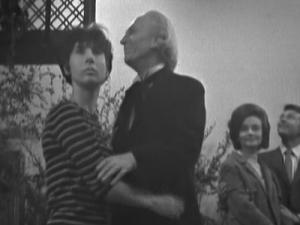 World's End
Series Episode Number: 46
World Premiere:
Sat 21 Nov 1964 - 5:40pm GMT [BBC One] (United Kingdom)
First Broadcast:
Sun 20 Jul 1986 - 11:00pm CDT [WTTW 11 Chicago]
Running Time: 23 minutes 42 seconds
11.40 Million (UK)
Appreciation Index: 63 (UK)
Chart Position: 12 () (UK)
Recorded on Fri 18 Sep 1964 in Riverside 1
at these locations
Archive State: 16mm t/r


---
The TARDIS lands in a ruined and empty London in the 22nd Century. Robomen patrol the shattered streets. The Doctor is eager to discover the cause of the city's plight.