---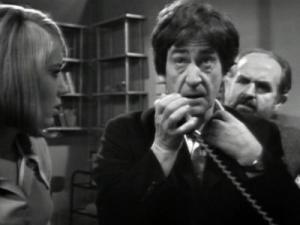 Episode Seven
Series Episode Number: 226
World Premiere:
Sat 14 Dec 1968 - 5:14pm BST [BBC One] (United Kingdom)
Running Time: 24 minutes 46 seconds
7.20 Million (UK)
Appreciation Index: 55 (UK)
Chart Position: 51 () (UK)
Recorded on Fri 01 Nov 1968 in Lime Grove D
Archive State: 16mm t/r
---
The Cybermen have immobilised the Earth's population with a hypnotic signal. Their fleet arrives and they invade in force. The Doctor desperately attempts to persuade Vaughn to help him resist the invaders.