---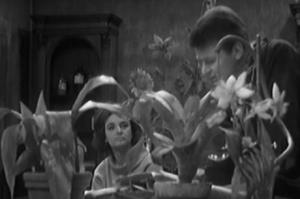 The Screaming Jungle
Series Episode Number: 23
World Premiere:
Sat 25 Apr 1964 - 5:29pm BST [BBC One] (United Kingdom)
First Broadcast:
Wed 13 Aug 2014 - 8:30pm EDT [Retro TV]
Running Time: 23 minutes 45 seconds
9.90 Million (UK)
Appreciation Index: 61 (UK)
Chart Position: 22 () (UK)
Recorded on Fri 03 Apr 1964 in Lime Grove D
Archive State: 16mm t/r
---
Ian and Barbara find a temple in the middle of a hostile jungle. Inside is the ailing Darrius, keeper of one of the keys. As Darrius dies he gives Ian a clue to find the key.