Andy Pryor CDG
Last updated 05 March 2013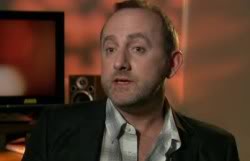 (this image appears for illustrative purposes only and no attempt is made to supersede any copyright attributed to it)
Andy Pryor CDG

Andy Pryor has been the casting director for Doctor Who since its return in 2005. He has been involved in casting the Ninth, Tenth and Eleventh Doctors, as well as all the modern companions. He is the longest-serving member of the BBC Wales team, having been the first person hired after Julie Gardner and Russell T Davies.

Pryor was also the casting director for the first three series of Torchwood and The Sarah Jane Adventures.

Outside of the Doctor Who family of shows, he has been responsible for casting many of the most-acclaimed British shows of the early 21st century, such as Life on Mars with John Simm; Survivors with Paterson Joseph and Roger Lloyd Pack; Moses Jones with Matt Smith and Shaun Parkes; Whitechapel with Phil Davis and Steve Pemberton; Material Girl with Lenora Crichlow andDervla Kirwan; Cutting It with Sarah Parish; and Red Cap with Peter Guinness. Some of his earliest work as a casting director involved Our Friends in the North, which co co-starred both Christopher Eccleston and Daniel Craig; and the film, Trainspotting.