---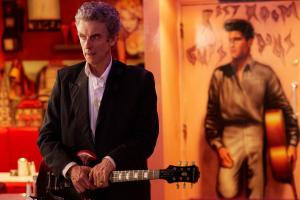 Hell Bent
Series Episode Number: 825
World Premiere:
Sat 5 Dec 2015 - 8:04pm GMT [BBC One] (United Kingdom)
First Broadcast:
Sat 5 Dec 2015 - 9:00pm EST [BBC America]
Running Time: 60 minutes 25 seconds
6.17 Million (UK)
Appreciation Index: 82 (UK)
Audience Share: 25.7% (UK)
Chart Position: 29 (BARB Week Top 10 (channel)) (UK)


---
If you took everything from him, betrayed him, trapped him, and broke both his hearts...how far might the Doctor go?
Returning to Gallifrey, the Doctor faces the Time Lords in a struggle that will take him to the end of time itself. Who is the Hybrid? And what is the Doctor's confession?